What is Noah's Law?
The Drunk Driving Reduction Act of 2016, also known as 'Noah's Law,' will require a person convicted of certain alcohol-related driving offenses to participate in the Ignition Interlock System Program.
All drivers convicted of driving under the influence of alcohol will have to blow into ignition devices to prove they haven't drunk too much before their cars will start. Ignition interlock devices will have to be installed for six months in the vehicle of anyone who blows the legal limit of .08 in a breath test, or else the person's license would be suspended for six months.
A driver who refuses a breath test would have to use the device for nine months, or accept a nine-month suspension. It's known as "Noah's Law" after 24-year-old police officer Noah Leotta, who was struck and killed by a drunk driver at a sobriety checkpoint.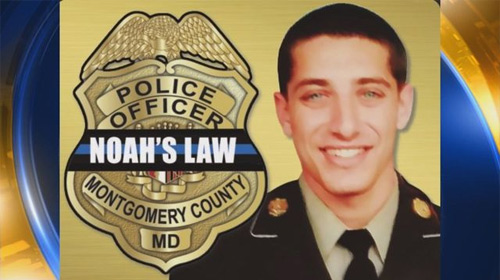 Maryland's Ignition Interlock Program
The passage of Noah's Law strengthens Maryland's already robust Ignition Interlock Program making it one of the strongest programs in the nation. Maryland's program has the 6th highest number of ignition interlocks installed and the 9th highest usage rate in the nation. Of the approximately 11,000 referrals for participation in the program, there are nearly 7,000 drivers currently enrolled. Noah's Law will add several thousand drunk drivers to Maryland's Ignition Interlock Program.