Two years later, Noah Leotta's legacy continues to grow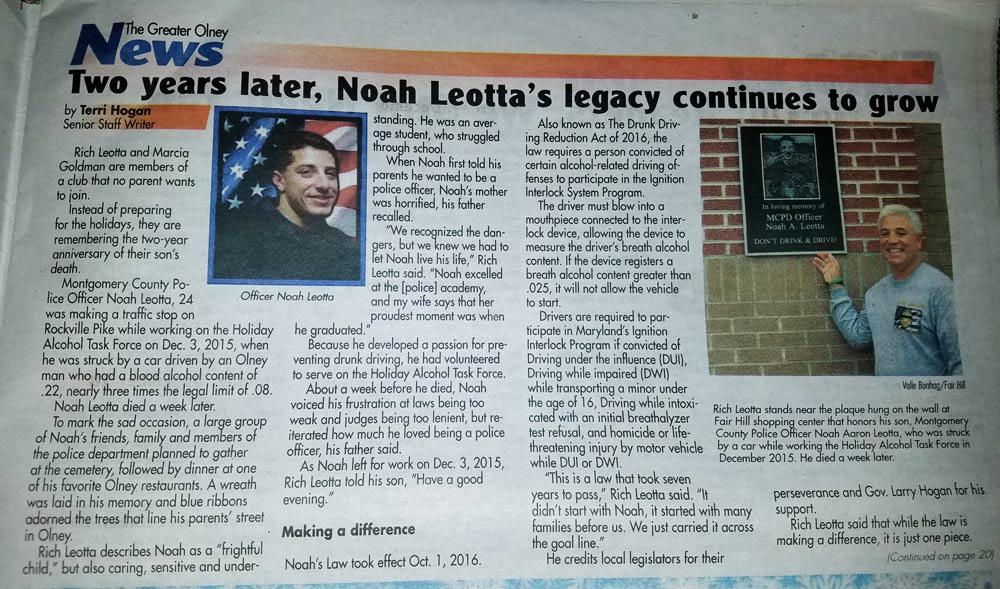 Rich Leotta and Marcia Goldman are members of a club that no parent wants to join. Instead of preparing for the holidays, they are remembering the two-year anniversary of their son's death.
Montgomery County Police Officer Noah Leotta, 24 was making a traffic stop on Rockville Pike while working on the Holiday Alcohol Task Force on Dec. 3, 2015, when he was struck by a car driven by an Olney man who had a blood alcohol content of .22, nearly three times the legal limit of .08. Noah Leotta died a week later.
To mark the sad occasion, a large group of Noah's friends, family and members of the police department planned to gather at the cemetery, followed by dinner at one of his favorite Olney restaurants. A wreath was laid in his memory and blue ribbons adorned the trees that line his parents' street in Olney.