Family honors Officer Noah Leotta at National Law Enforcement Officer's Memorial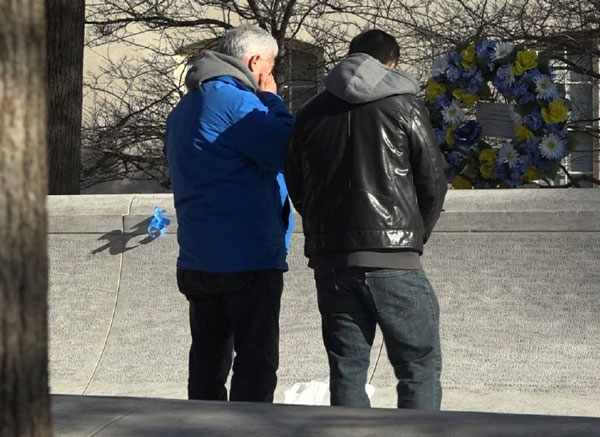 Saturday marks one year since 24-year-old Montgomery County Police Officer Noah Leotta, passed away.
"I want his name not only to be etched here, but to be etched in everybody's heart and mind," said Richard Leotta, Officer Noah Leotta's father.
For Leotta, it's hard to imagine a year has gone by.
"Tomorrow is the anniversary of when he passed away. That's the day I saw Noah take his last breath. It's the worst memory I have. I wouldn't wish it on anybody else," he said.
The young officer was struck while on duty last December. His uncle, David Leotta, visited the National Law Enforcment Officers Memorial on Thursday.
"You can never get past something like this no matter what is done," David Leotta said. "You can never get past it, you just have to try to put one foot in front of the other and move ahead."
Last Saturday, a year after the officer was hit, family, police officers, community members, and friends hung ribbons in the Leotta's neighborhood. Later that same night, David Leotta accompanied police on a ride along on the very shift, a year earlier, that Officer Leotta was struck.
"It was my way of feeling closer to Noah," David Leotta said. "I also felt like it was putting him back on patrol again."
Within the year, the family advocated for Noah's Law, which went into effect in October.
"Noah's still saving lives," Richard Leotta said.
For the family, it's not just about visiting the memorial. The young officer, they say, is with them every step of the way.
"I don't need it here. He honored me by being my son. So, I had that honor for 24 years," Richard Leotta said.