Officer Killed by Drunk Driver: 'He Left Something Behind'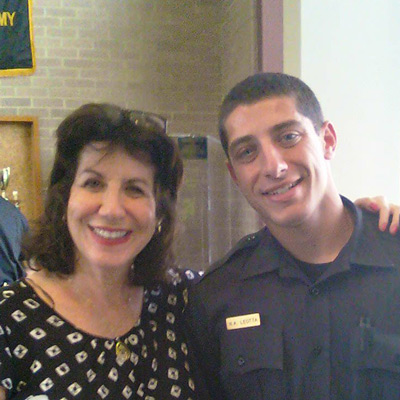 ROCKVILLE, MD — The parents of a Montgomery County Police officer killed one year ago when he was struck on Rockville Pike by a repeat drunk driver's car joined with other family members mourning the deaths of Maryland residents killed by impaired drivers.
Rich Leotta — father of fallen Montgomery County police officer Noah Leotta — and his wife, Marcie, shared their loss with others Thursday at the 13th annual Maryland Remembers Memorial in Annapolis. The annual event honors the lives of the hundreds of Maryland citizens killed by impaired drivers. From 2011 through 2015, an average of 160 people have died in impaired driving-related (alcohol and drug) crashes on Maryland's roads and hundreds more are seriously injured, says the Maryland Motor Vehicle Administration.
Story published by the Rockville Patch